We're so excited for our Spring Pop Up!! We'll be at Union Market in Mission Viejo from 10 am to 3 pm on Saturday, April 18, 2020!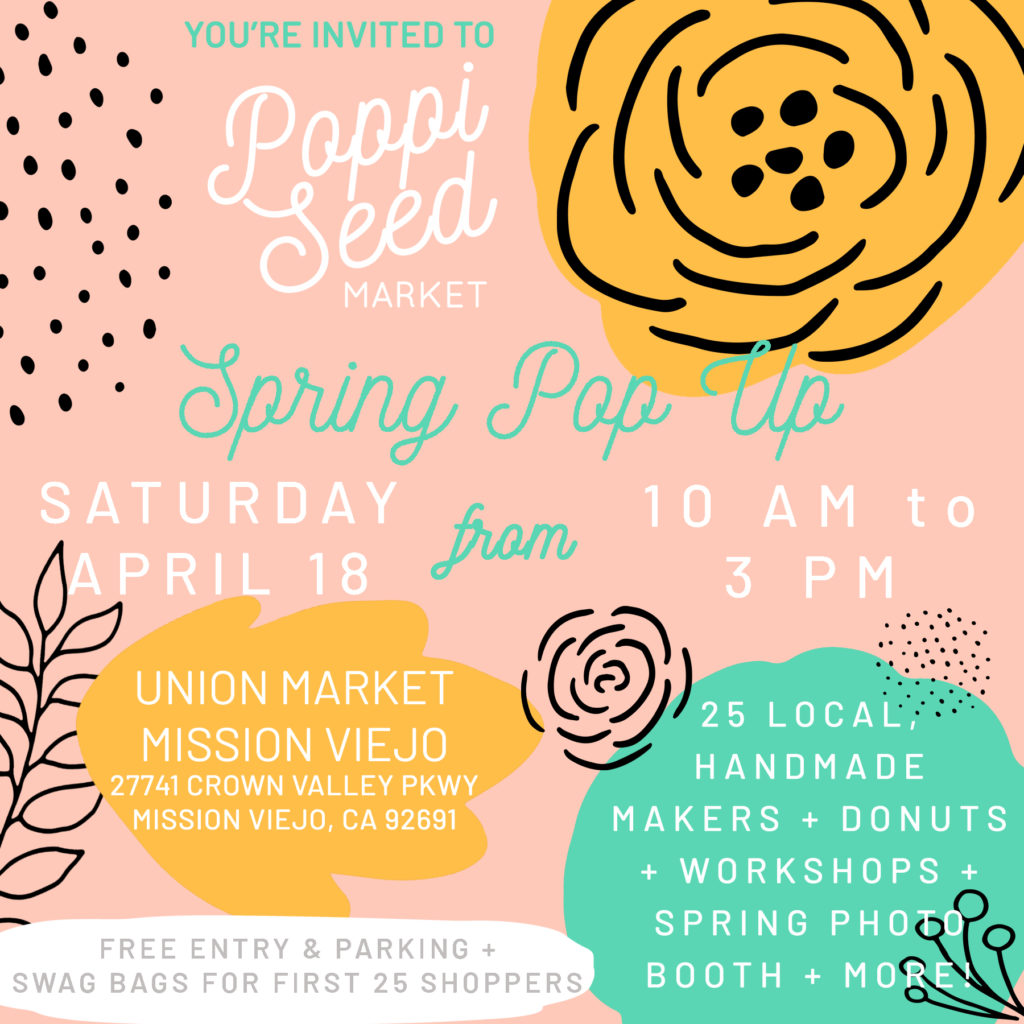 Our Pop Up will be free entrance and free parking!
We hope you'll join us!
As always, if you have any questions, please let us know: [email protected].
-Let's Celebrate!-
Team PSM